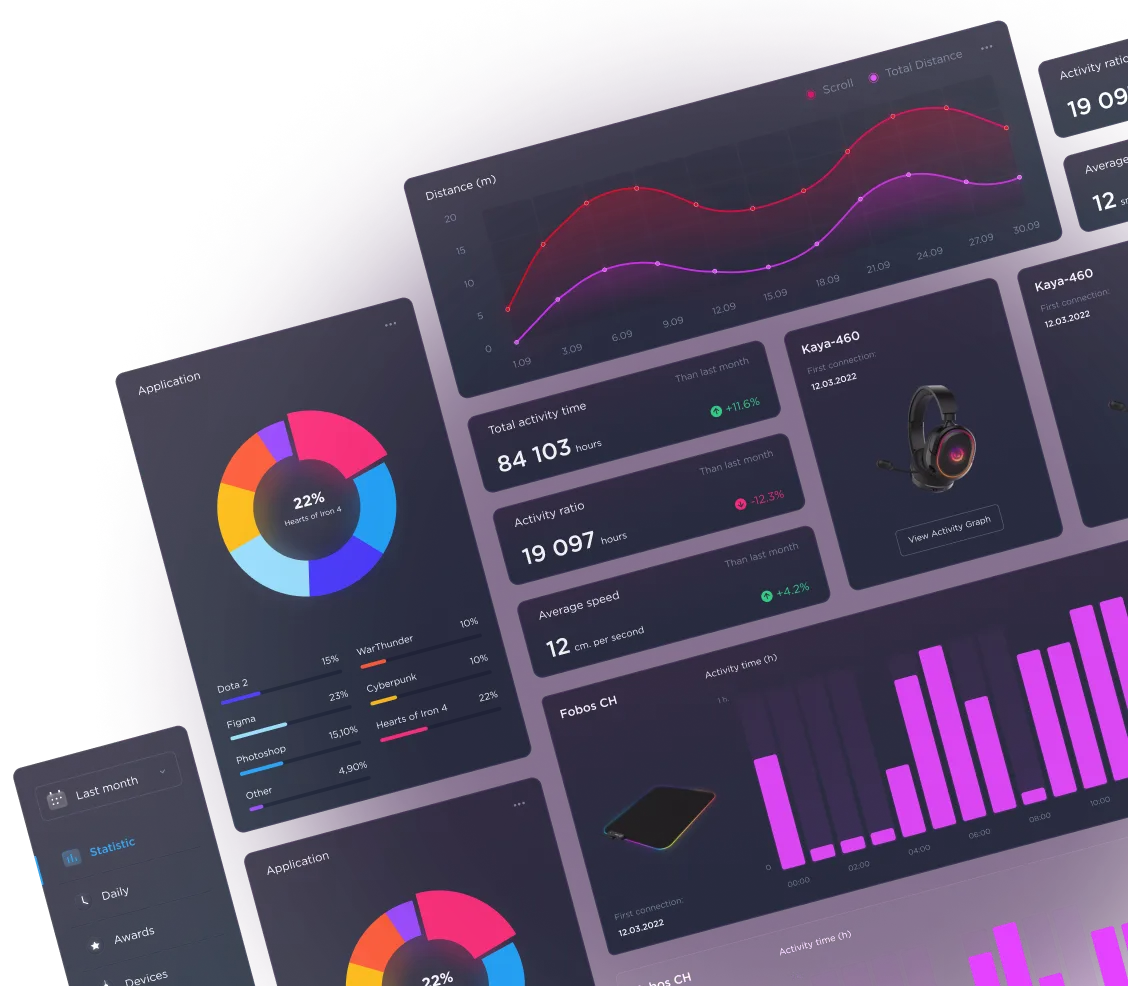 Well-played Gameware to link up your gear
Don't settle for a basic setup - customize your weapons and dominate the game! Show off your style with lighting and color profiles, macros and button actions, and personalized settings. Get ready to level up your game and crush them all.
Compatible

Devices

Maximize your gaming experience with WP Gameware by using it with the following compatible devices.
Your weapons in one place
1
Button bindings
Assign functions or actions to any mouse button. For example, you could assign the "reload" action to the mouse wheel button. The game will interpret it as if you pressed reload key on your keyboard.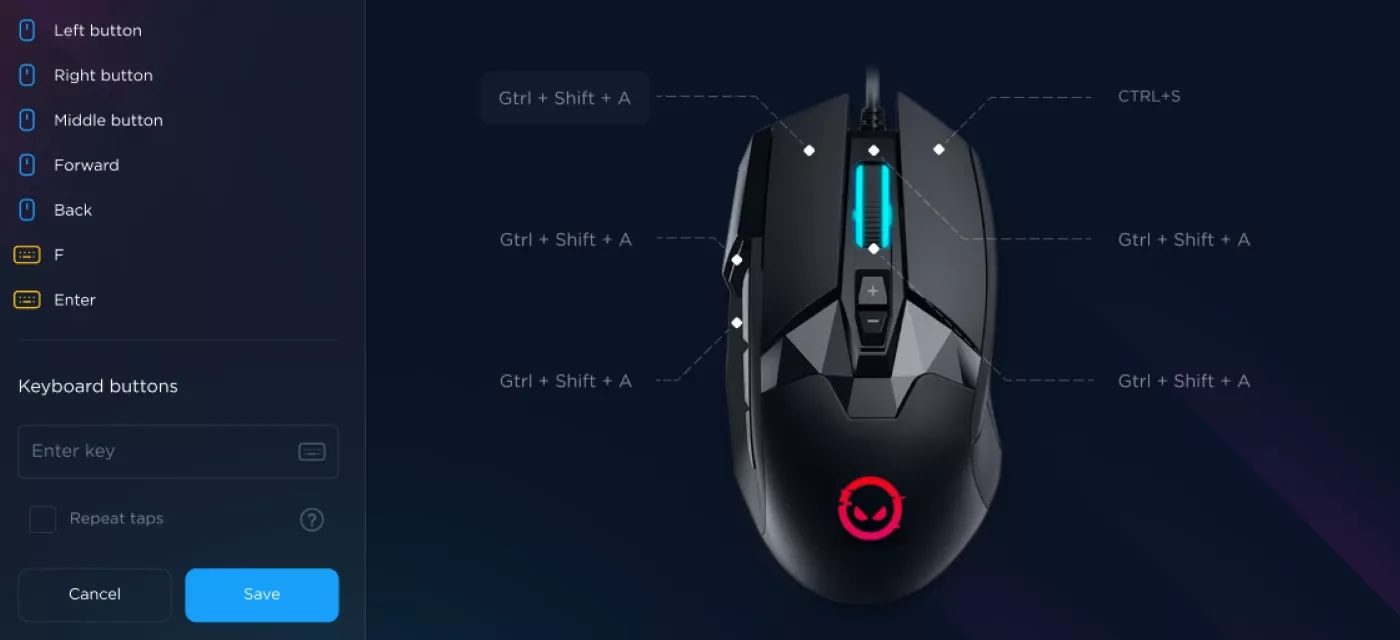 2
Macros creation and editing
Set up sequences of multiple actions, keystrokes, and delays. For example, with one click of a mouse, you can switch to your secondary weapon, fire, and then switch back to your primary weapon.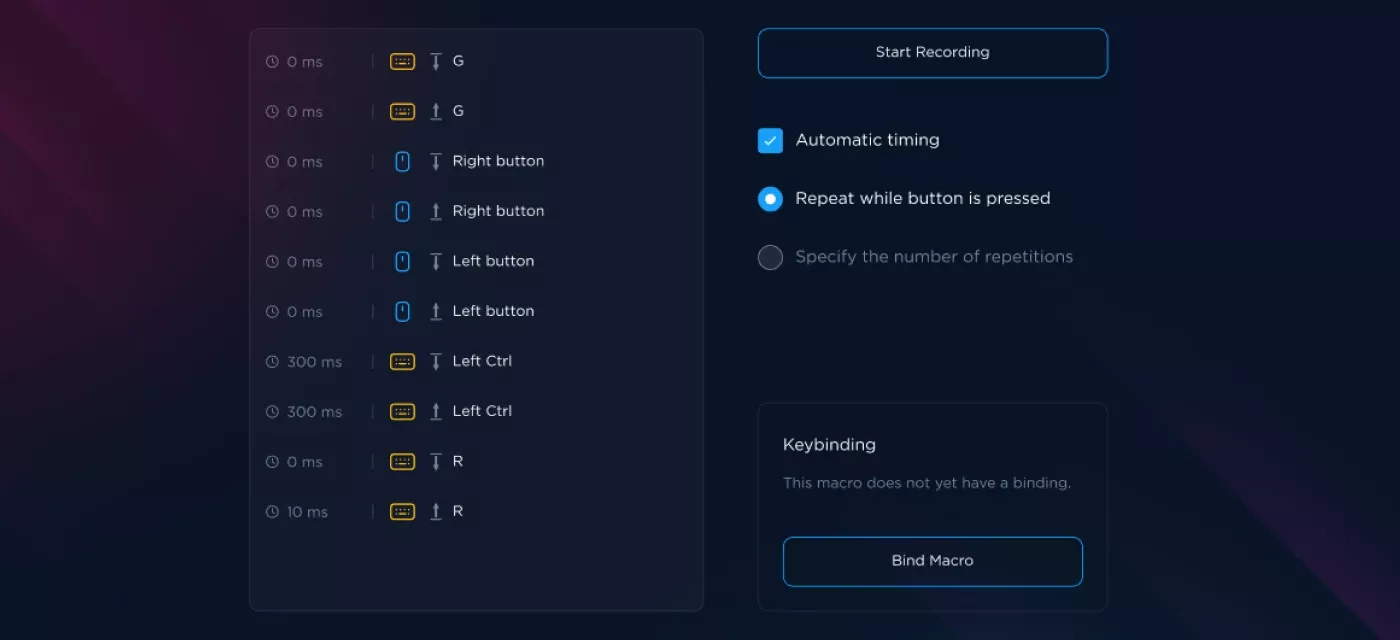 3
Player profile sharing
Save your settings and share them with other users.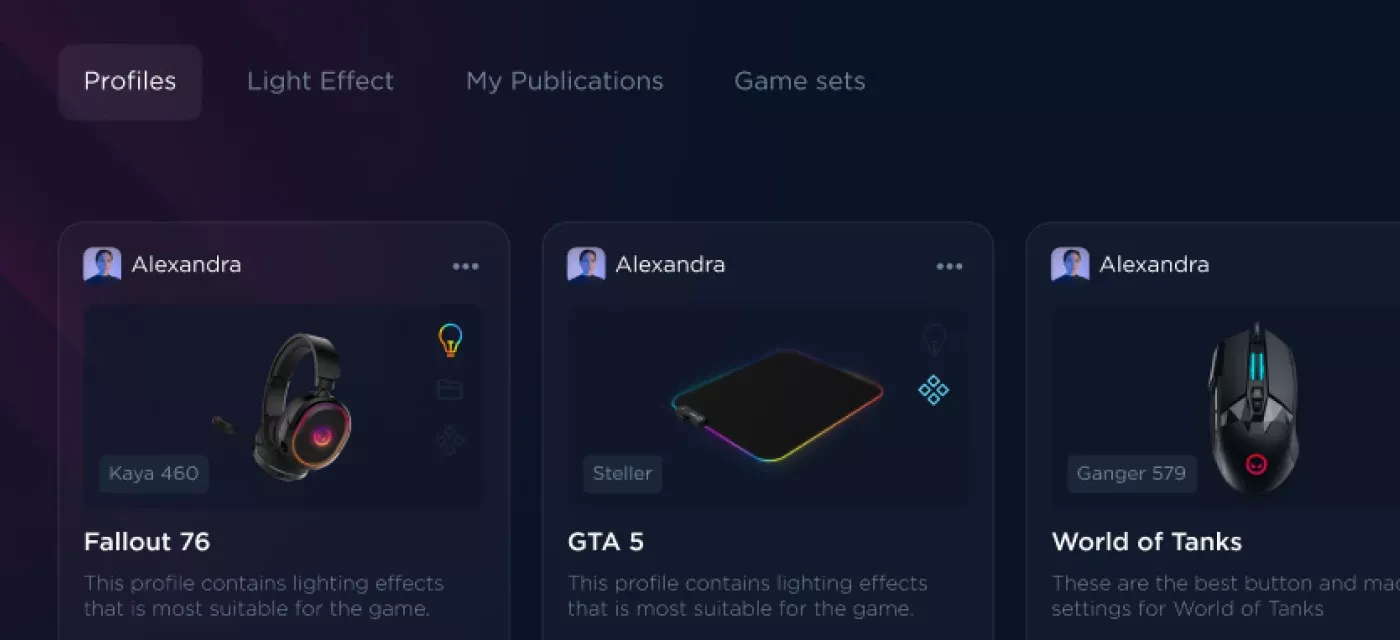 4
Color SCHEME setup
Adjust the backlight, choose your favorite color profile and dominate the competition with flying colors.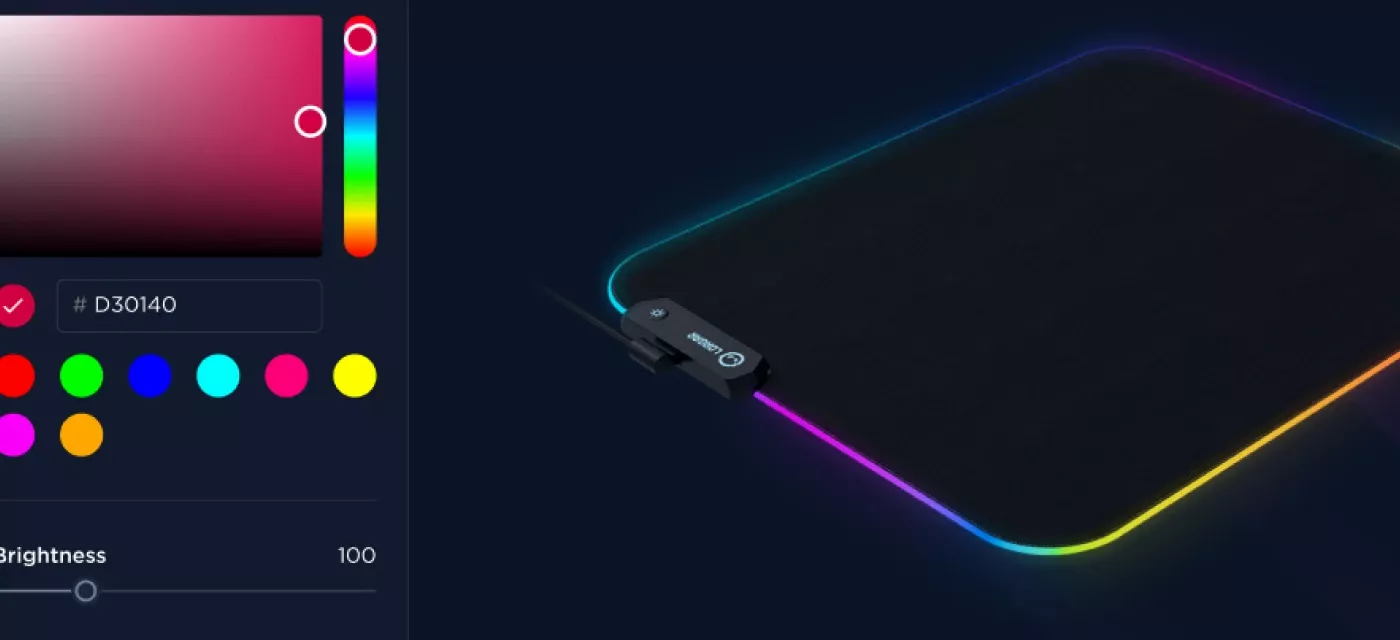 5
Statistics and analytics
See how you perform. Get your personalized analytics to refine your gameplay.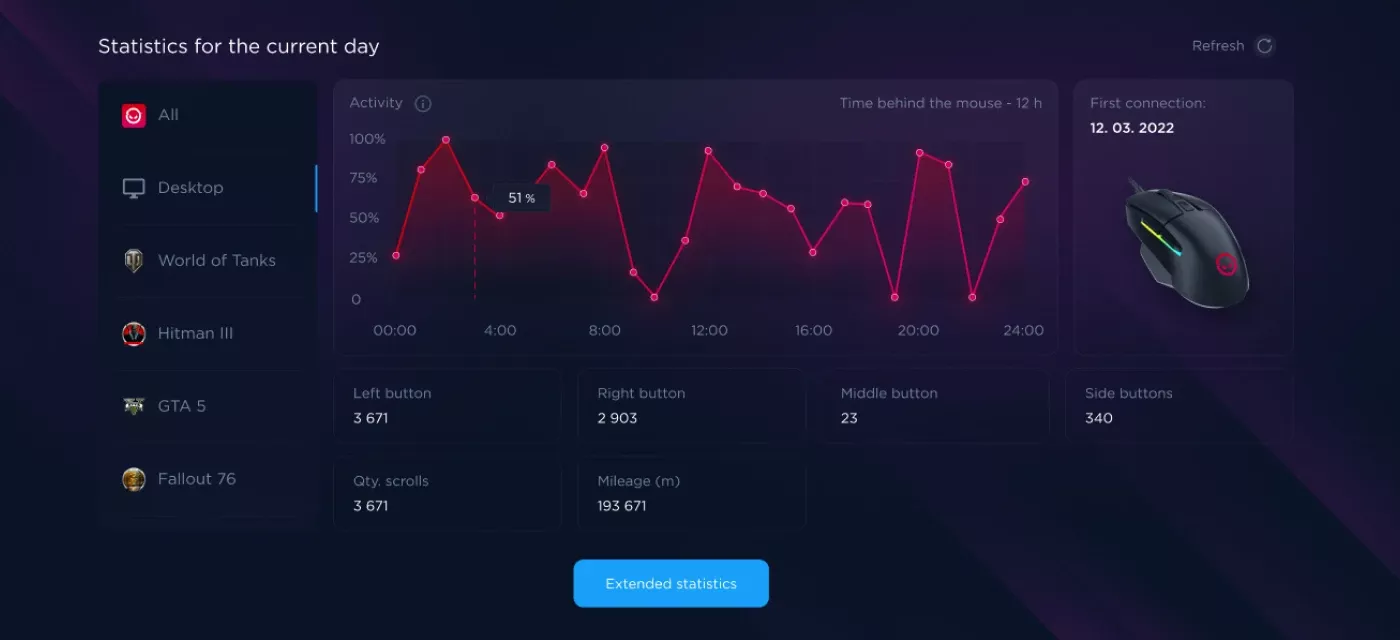 Personal

statistics and analytics
Activity time and ratio
Mouse movement
Number of clicks
Activity in apps and games
Next-Level

Personalization

a brand of highly functional gaming devices for advanced gamers who value and enjoy gaming as their hobby.
User configuration saving and sharing
Custom-picked promo offers
Individual statistics and analytics
Personal technical support
Plug and Play Like a Pro
With plug and play connection, you can easily connect your Lorgar devices to a computer or console without hassle.
No need to mess around with drivers and settings: plug in your device and start gaming immediately.
Focus on the game, eyes on the prize.