About Circulus 910
Shine bright with the Lorgar Circulus 910 web camera.
Built around a Sony® STARVIS™ CMOS sensor and a full-glass lens, this camera brings an image quality seldom seen in web cameras. It performs like a champ: record 1080P video at 60FPS, with an option of 3x digital zoom and professional autofocus technology.
But hold on – this is a 2-in-1 camera! It is equipped with a ring light that makes any place look like a studio. The brightness and colour temperature are adjustable on the go, and so is the orientation. You can also use it as a desk lamp – just tilt it forward.
Stereo mics with active noise reduction guarantee that your voice will sound amazing. A magnetic privacy cover conveniently attaches to the back of the camera when you take it off the lens.
Connect your Circulus 910 webcam with a Type C cable and get this show on the road. The camera is perfectly compatible with Android, macOS, Windows, and SmartTV.
The tripod is included, and you'll like it a lot! With the wide range of motion, you'll be able to put it behind your 13 inch laptop or a large gaming monitor at home. The tripod is also foldable and has a standard thread so that you can use it with the other accessories.
Build a bolder image with Lorgar Circulus 910!
WATCH THE VIDEO
View the product details
1
Image quality
The 1/2.8 inch Sony® STARVIS™ CMOS sensor and a full-glass lens provide excellent image quality.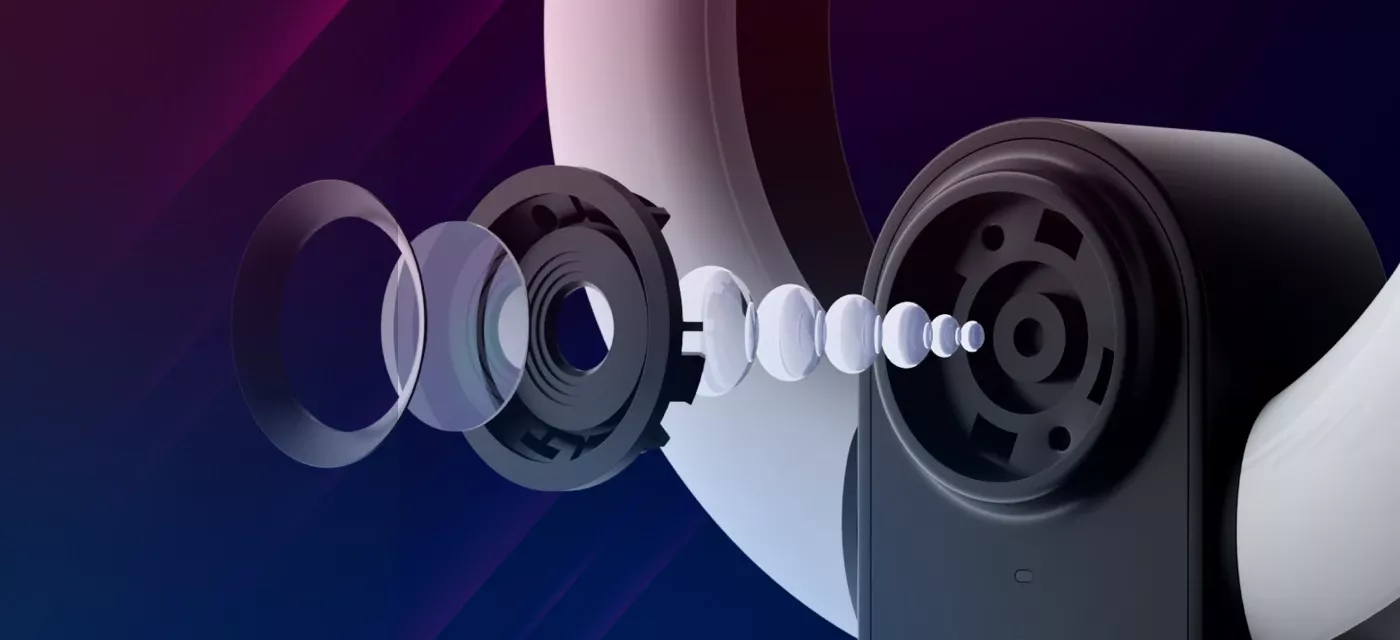 2
Capabilities
The 5 MP sensor allows you to record videos in the maximum resolution of 2592×1944. Capture FullHD 1080P video at 60FPS, utilise 3x digital zoom, smart autofocus, automatic exposure, and automatic white balance.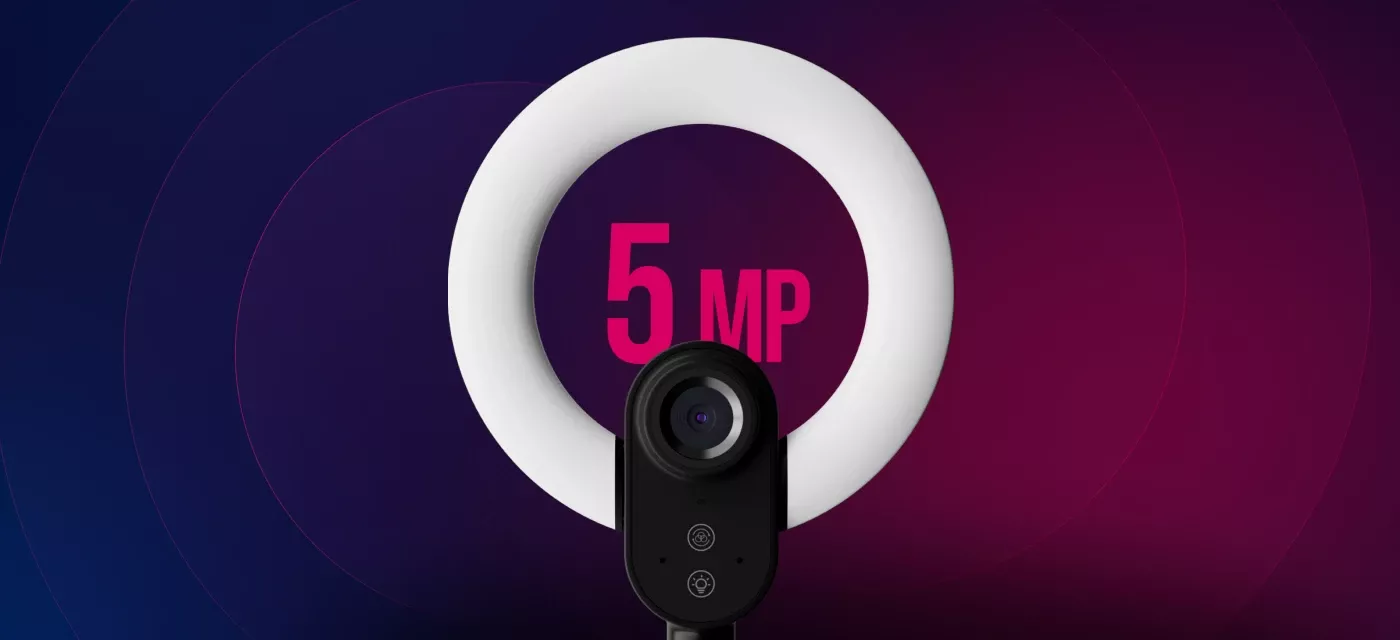 3
Ring Light
The 5.5-inch built-in ring light with 36 LEDs ensures excellent lighting in any condition. Adjust brightness and colour temperature (1 700 K–14 000 K), or tilt it and just let it be an additional lighting source for your workspace.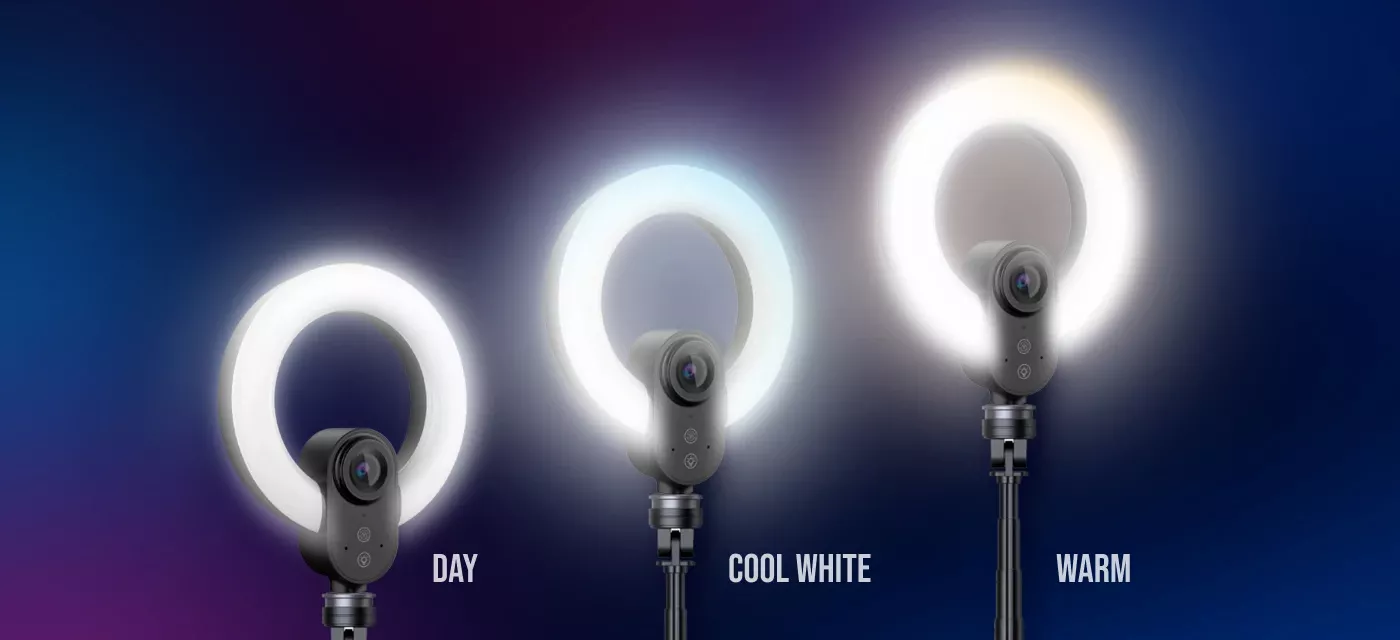 4
Tripod
A universal tripod is included in the package. Foldable and compact, it can extend from 20 cm up to 73 cm. The standard thread allows you to use it with other accessories.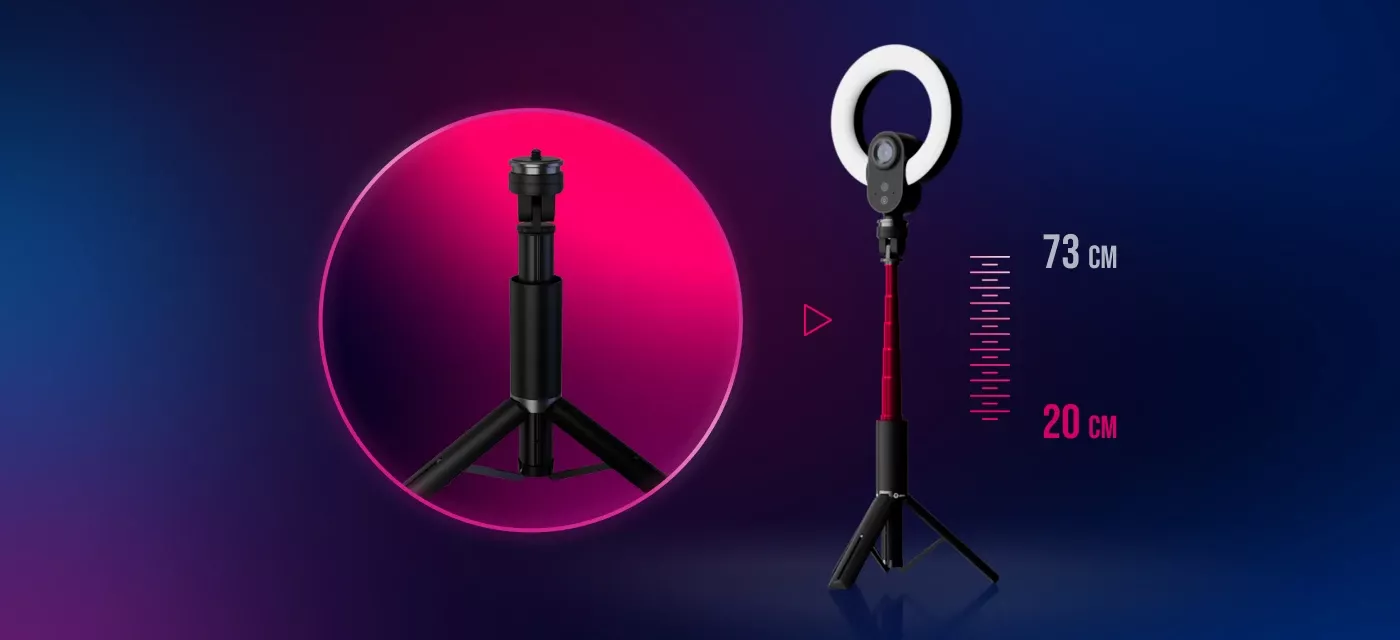 5
Stereo Microphones
Two microphones with active noise reduction provide an unmatched clarity of speech.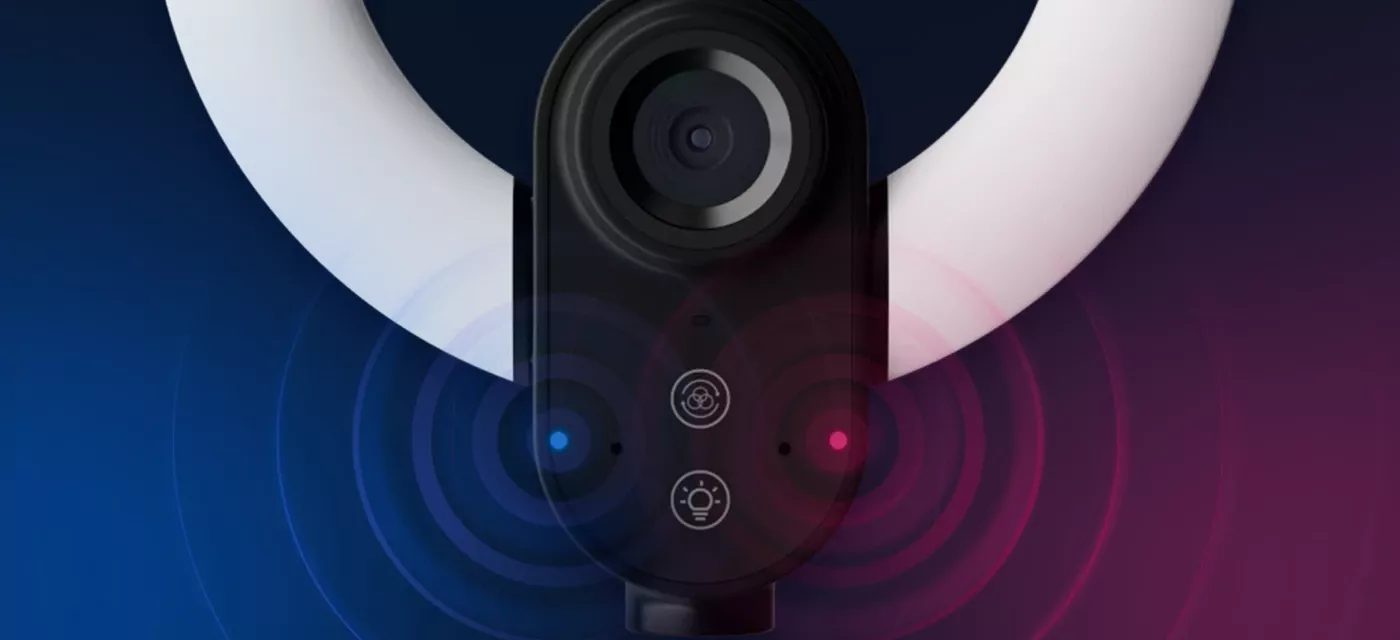 6
Magnetic privacy cover
We added a convenient magnetic lens cover if you want absolute privacy. It also attaches to the back of the camera, so you don't have to worry about losing it.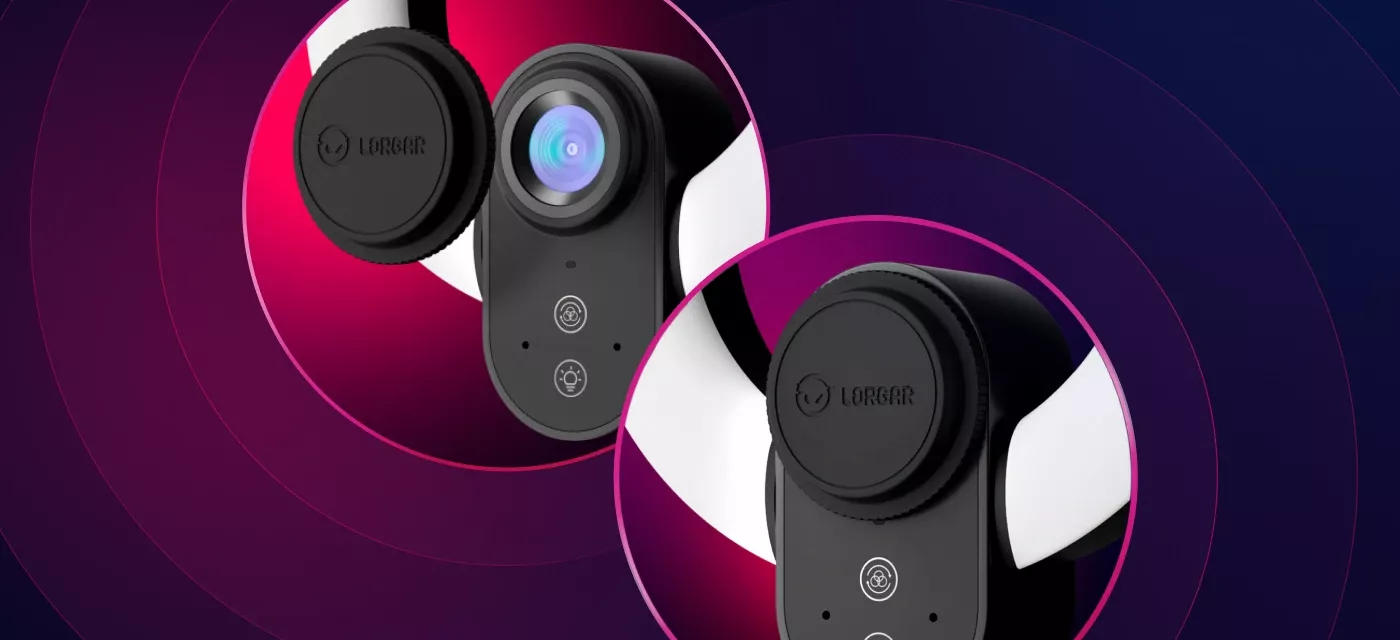 7
Сonnection and compatibility
Type C is our favourite connection: universal, fast, and reliable. It secures the lossless video stream to any device. Speaking of devices, the camera is compatible with most platforms: Android 5.0 or higher, macOS 10.6 or higher, Windows® 7, Windows 8.1, Windows 10 or higher, also compatible with SmartTV.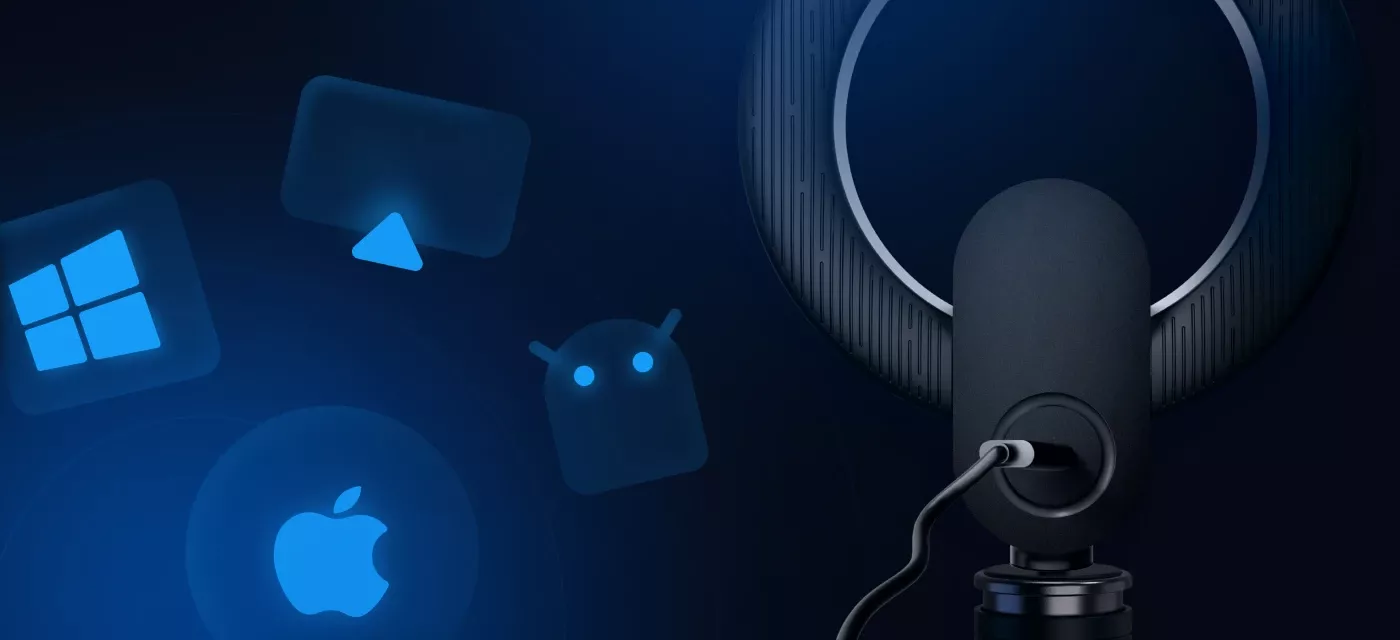 8
Keychain inside
Don't forget to get your keychain from Lorgar before you dispose of the packaging!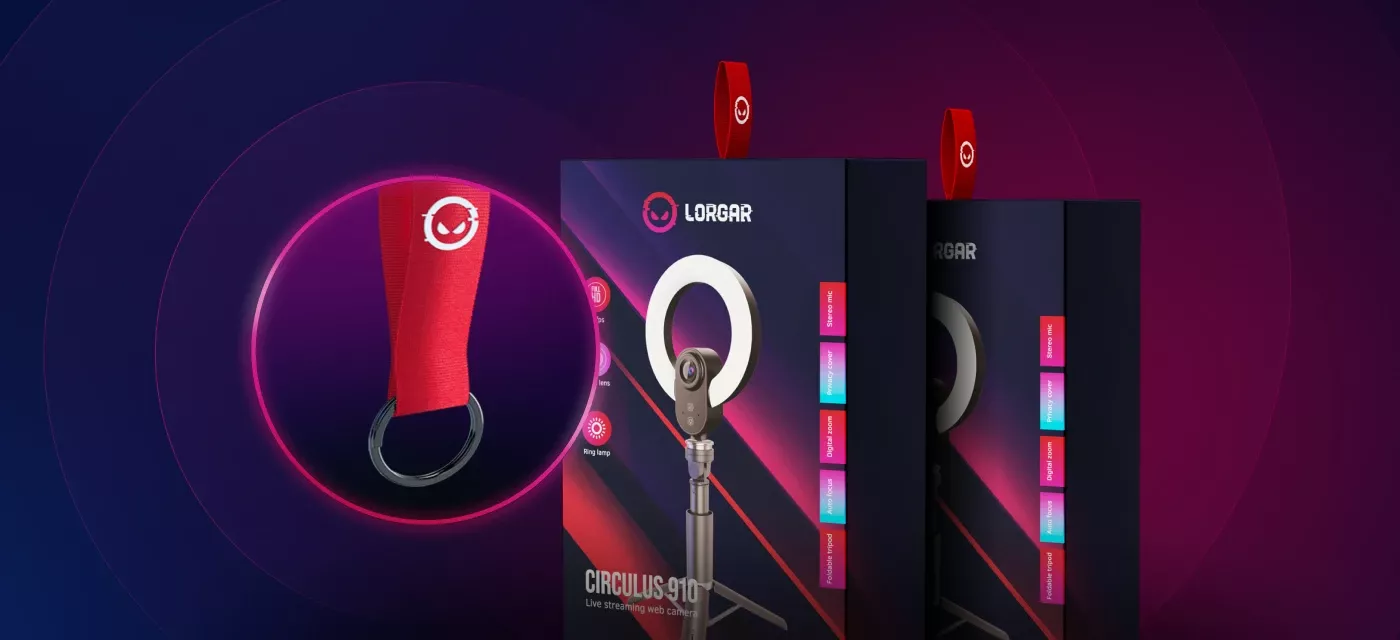 Parameters & specifications
Ring Light
Sony Image Sensor
Microphones

Requires Operating System:

Android 5.0 or Later
Windows
macOS 10.6 or Later

Maximum Frame Capture Rate:

60 fps

Auto Focus
Automatic low-light correction
5.5-inch ring light
Colour temperature adjustment (1700–14 000 K)
Brightness adjustment (20%, 50%, 100%)
Smart TV or TV box support
Magnetic privacy cover

Horizontal Viewing Angle:

80°