About Legacer 755
Choose a large-sized Legacer 755 and get ready to dominate the competition.
Here comes the Lorgar Legacer: a mouse pad made to enhance your gaming experience.
Legacer series is designed to give you an edge over opponents, with an ultra-smooth glide surface made possible by unique weaving. You'll feel like your mouse is flying across the surface, making your movements faster and more precise. This nylon material is ready to withstand any abuse, plus there is a water-resistant, easier-to-clean coating.
The mouse pad is 3mm thick with a double-stitched edge. The anti-slip rubber base ensures the mouse pad stays in place during intense gaming sessions. You don't need to worry about compatibility either, as every sensor works well with this mouse pad.
By the way, we added a Lorgar luminescent logo that glows in the dark. It could help you find your mouse pad once you turn off the lights in your gaming room.
The Lorgar Legacer comes packaged in a nice tube, ready to be a gift for a true gamer. Due to its extreme durability, your grandkids might have a chance to use this mouse pad, too – that's why we called it Legacer.
WATCH THE VIDEO
View the product details
1
Outstanding Surface Structure
A special surface structure ensures ultra-speed. The material has a staggeringly low resistance, thus providing you with the fastest glide possible. The surface is compatible with all types of sensors.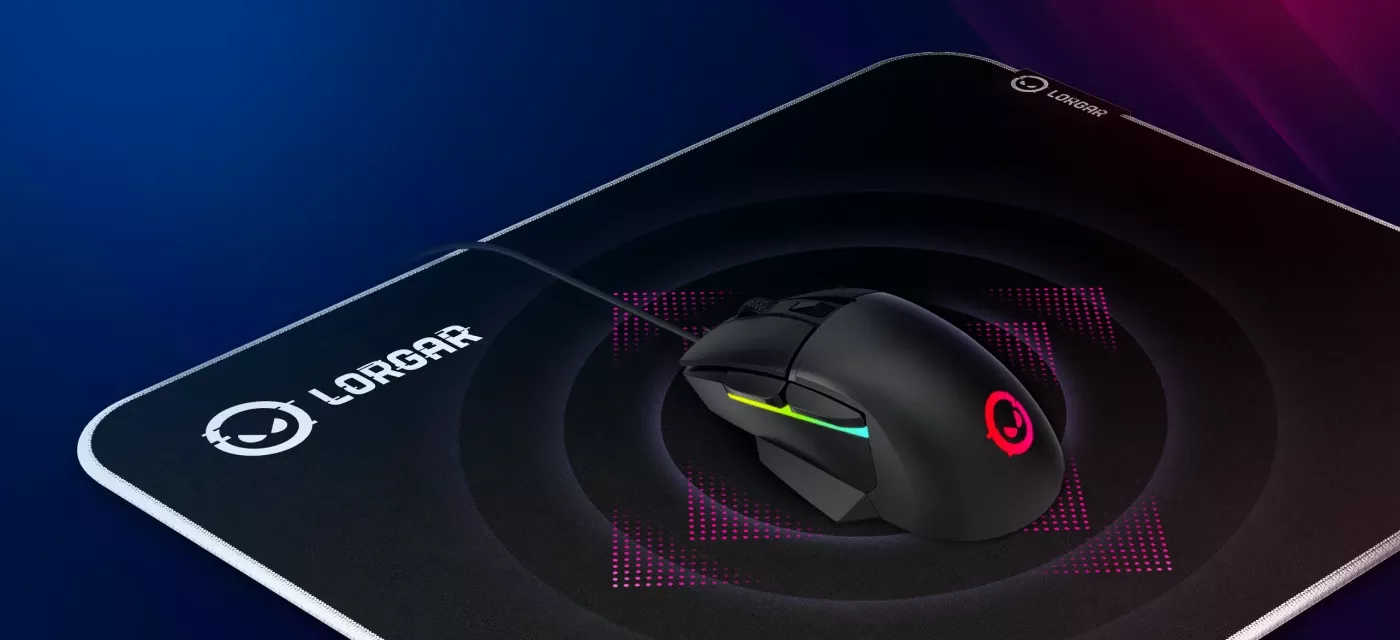 2
Anti-slip Rubber Base
The anti-slip rubber base keeps the mouse pad firmly in place. The base is embossed with the Lorgar logo.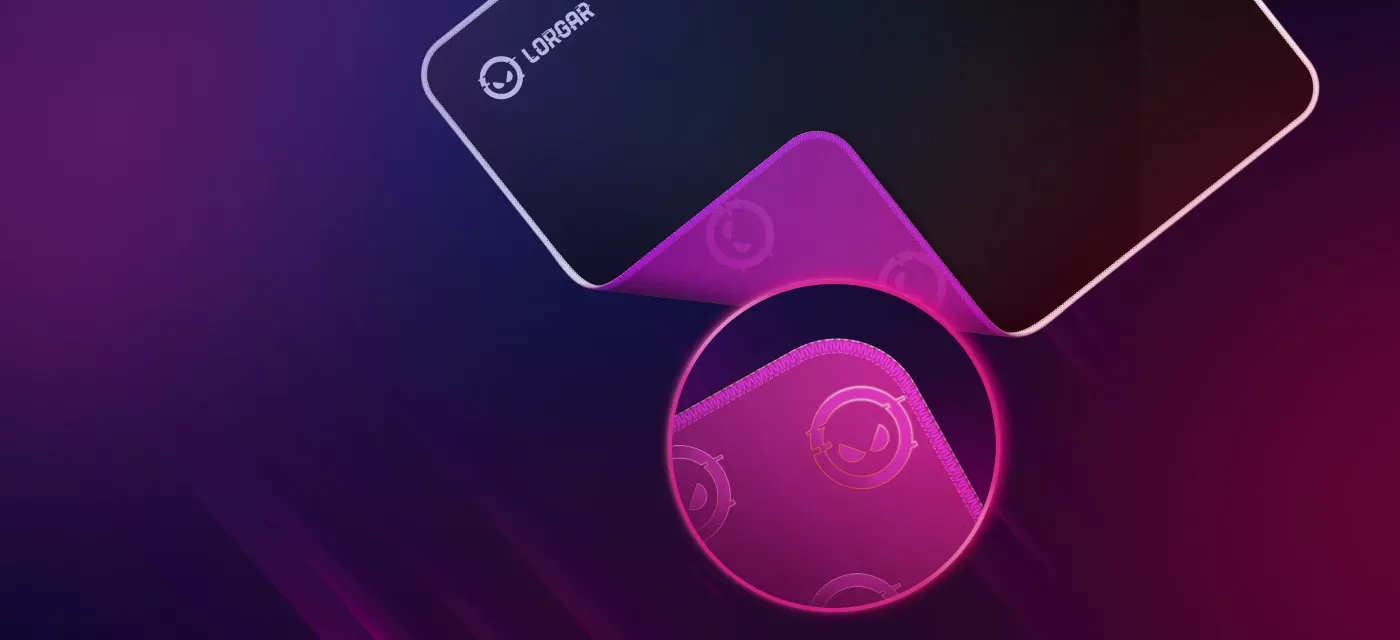 3
Double-stitched edges
The edge is double-stitched with white and purple thread. That means increased resistance to wear and tear, keeping your forearm comfy.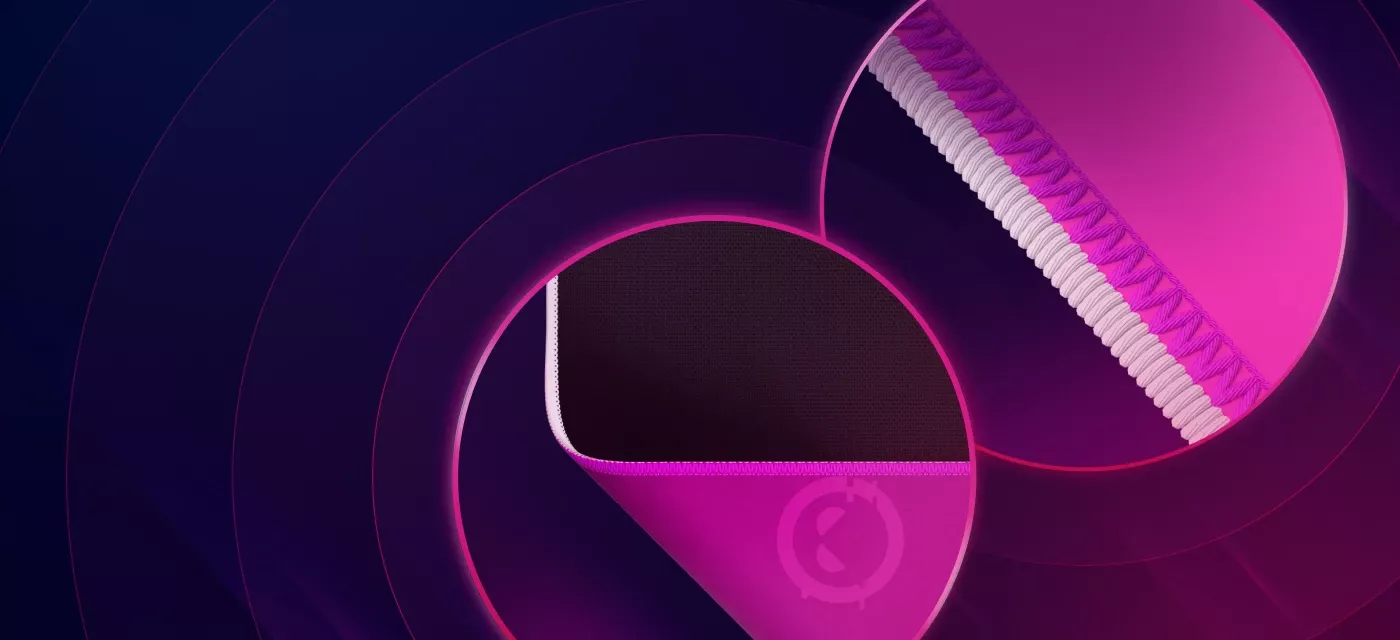 4
Cleanable Water-resistant Coating
There's a water-resistant coating repelling sweat and dirt. This coating also allows for easier cleaning.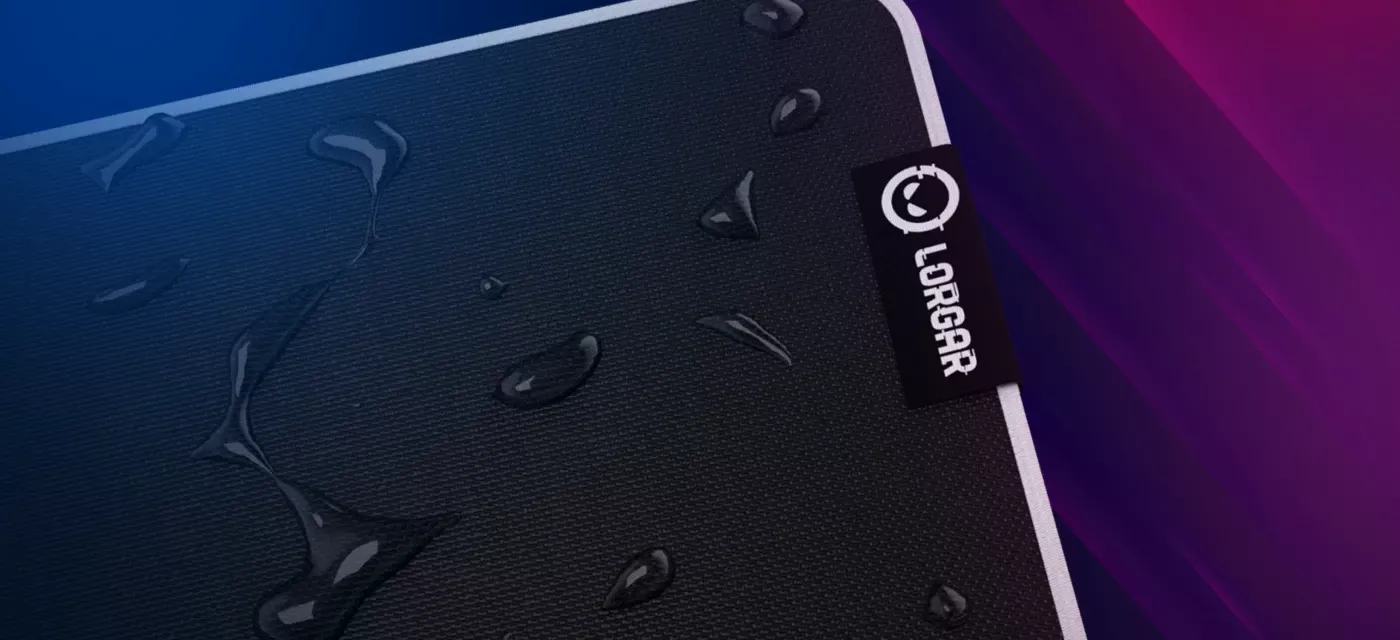 5
Luminescent Logo
The Lorgar logo glows in the dark — nice touch for playing with your lights off.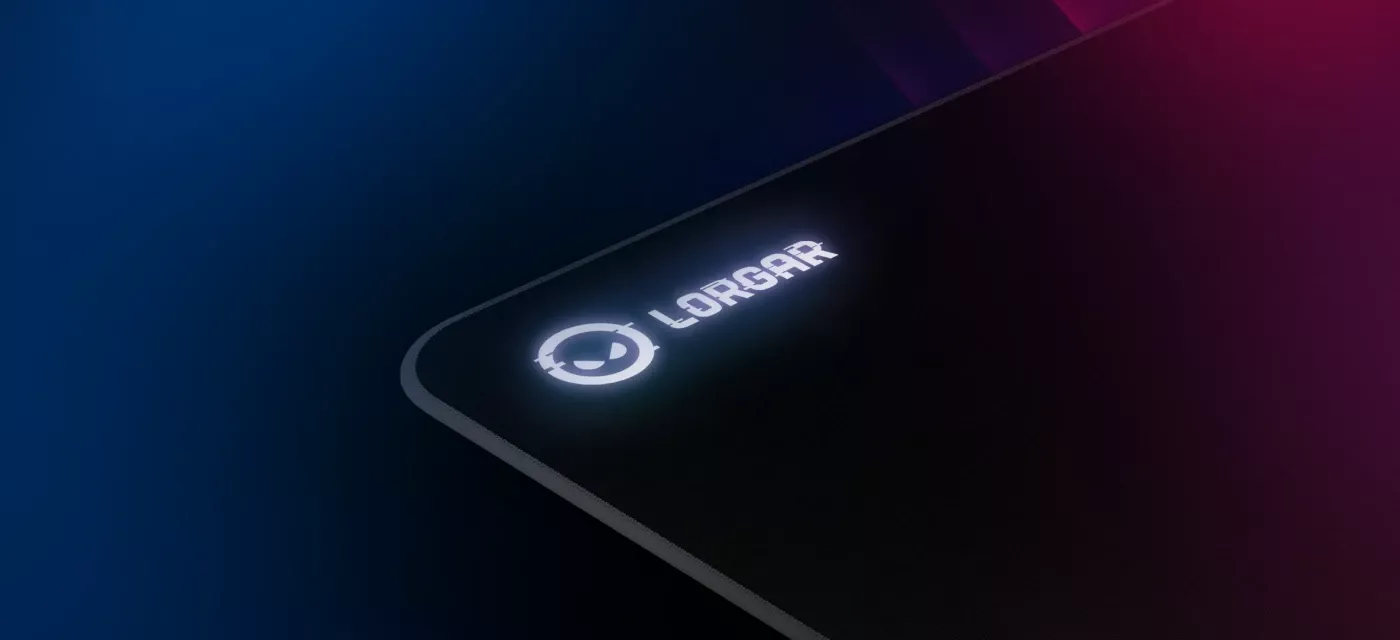 6
Extreme Durability
The nylon fibre of special weaving is astonishingly durable – we're talking military-grade durable. You can leave this mouse pad to your grandkids.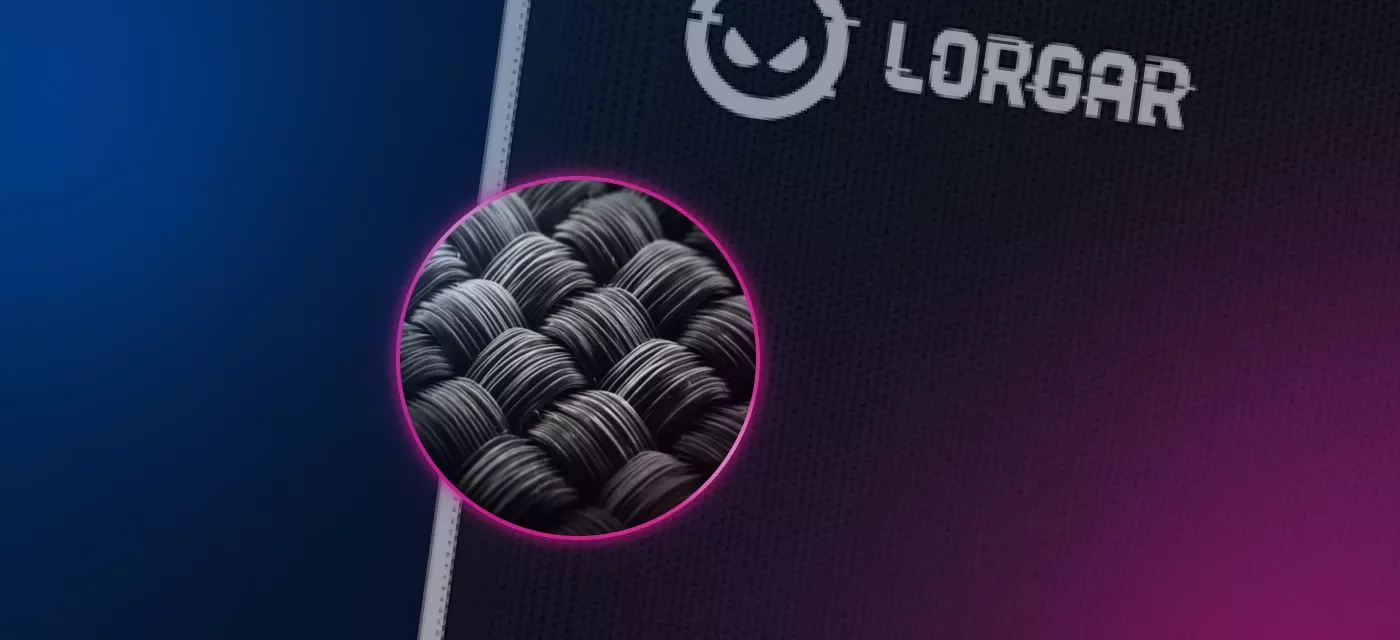 Parameters & specifications
Superior anti-slip rubber material

Optimized for all mouse sensitivities and sensors